John Cena admits he will forever be in debt to The Rock for his influence on his WWE and film caIn an interview with Chris van Vliet to promote his latest film Bumblebee, Cena spoke about the honest nature of the relationship he enjoys with The Rock – real name Dwayne Johnson – as the two have enjoyed very similar careers which have transitioned from WWE to the film world.Sponsored linkWorld's Most Expensive Home Hits Market for €1 BillionMansion GlobalR
"I owe a lot of what I've done in WWE and in cinema to Dwayne Johnson," he said"
---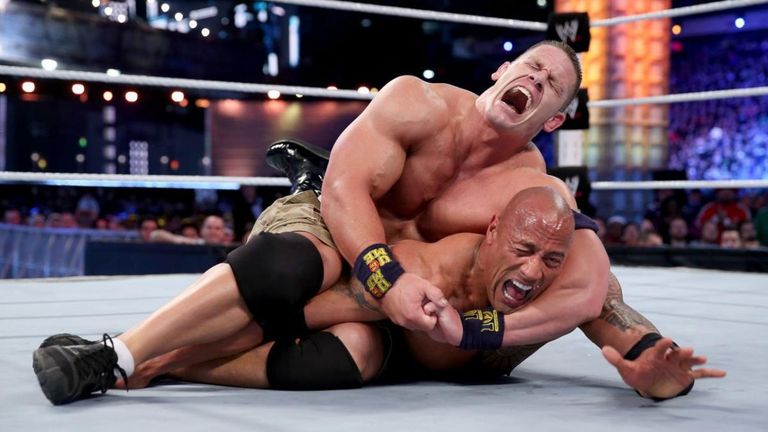 "He's always been genuine, he's always shot straight – and that's on TV and off TV. We have a very good rapport with each other and I've told this to him, that I'm sorry, and I can tell it to you. I spoke out of ignorance, I was wrong, and I'm sorry.
"So for any WWE person right now saying 'You're a part-timer. You're going to Hollywood.' They're absolutely right. And if they can't see why I'm making those moves, I don't expect them to. I don't expect to change their mind."Win a trip to the Royal Rumble!Win a once-in-a-lifetime trip for two to the Royal Rumble with our exclusive Sky VIP competition!
Something else which Cena feels is not going to change is his own presentation in WWE. While he admits he would love to be a heel, he does not see it happening any time soon.
"There are creative feelings inside me that would like to be a bad guy on WWE," he said. "But that ain't gonna happen because that's not my job. My job is to be who I am and that comes from my director."